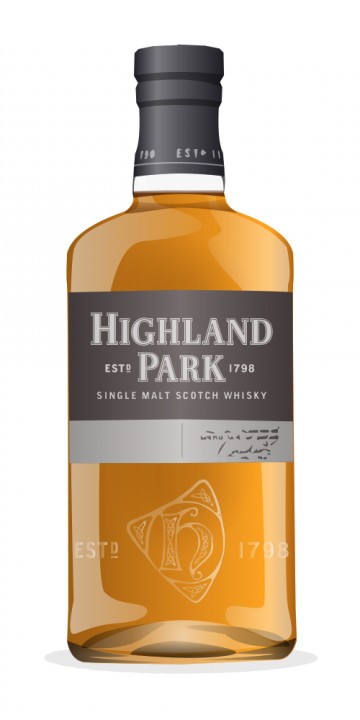 The Warrior Series from Highland Park contains (bar a mistake on my part) six expressions: Einar, Harald, Ragnvald, Sigurd, Svein and Thorfinn. I will try the Einar, bottled at drinking strength. Einar was one of the most feared Vikings of his time, undertaking long voyages on a regular basis. He was easily recognizable by his sharp and brutal axe, prominently displayed on the label. Let us see if the whisky upholds Einar's sturdy reputation.
The nose is malty and sweet with loads of vanilla and nice spices (some cinnamon and pepper as well as some cedar wood, all of it rather soft). Also some fruity elements. Pear, unripe banana and pineapple. Some earthy notes, a touch of peat and heather. After a few moments a truckload of butter emerges. Hint of nuts, too. Nice, but not earth shattering.
The arrival is rather soft, but does offer a nice mix of the fruit from the nose on a bed of oak, mild smoke and maple syrup. The pineapple evolves towards dried orange peel. A bit zesty.
The finish is medium long in which vanilla, the spices and the oak (mostly the oak) dominate.
Well, a rather easy HP if you ask me. The fearless Einar would undoubtedly agree with me when I say that this lacks some oomph and power. This is more a dram for Wickie the Viking.