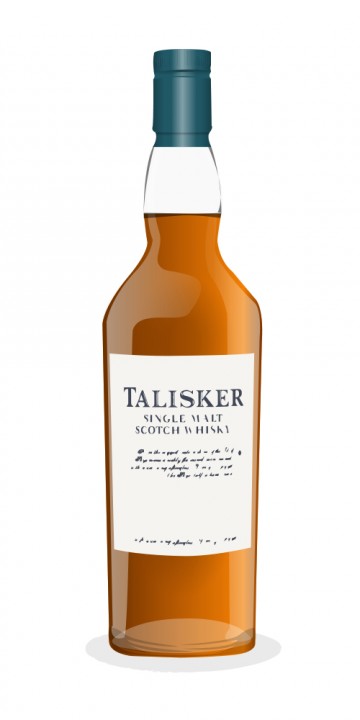 The Talisker Distillers Edition has been released on an almost yearly basis since 1997. It is always double matured, which basically means that it was recasked for a finish after the regular maturation. In this case, in an Amoroso sherry cask. The dram in front of me, clamouring to be tasted, is a distillate from 1992, bottled in 2005.
The typical character of Talisker is clearly recognizable on the nose, which is a good thing. The sherry puts a soft mattress of chocolate, roasted almonds, polished leather and walnuts underneath and covers it with a soft blanket of orange marmalade, mixed peppers and dark honey.
It is very creamy and fiery on the palate. Quite a bit of peat and a pinch of salt go before cloves and a whiff of cinnamon. Then it turns sweet again on bittersweet orangettes, honey and a mild maple syrup. Becomes sweeter as we go along. The pepper keeps counter footing as well. Boy, this is a sturdy palate.
The long finish is warming, peppery and sweet.
Not as complex as the 18 Year Old, but still a wonderful whisky. Around 60 EUR.