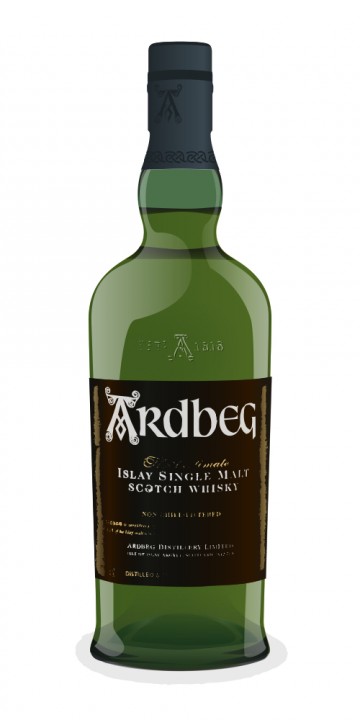 Nose (23): Vanilla & barley tease you and invite you in for a closer inspection. The subtlest peat is there but seems to be masked by Lübeck Marzipan. A faint citrus zestiness is also evident.
Taste (22): Glorious peat coats the mouth in such a stylish way. Can it only be attained through digging your peat from way down deep? The marzipan & citrus combine into an orange Anton Berg fest
Finish (23): ... but it's not long before the bonfire and phenols assert themselves and slowly, slowly fade away. My glass is empty but there's a great big smile on my face.
Balance (25): I can't remember this whisky being as good as this. I've always liked it but it's really hit the spot tonight. It is superbly balanced and it's a crying shame that the prices have gone silly with it as it was £35 when I bought it in the early 'noughties'.
This review is not for the CC bottle but for the distillery edition bottled in 2001. An error on my behalf when I added to my cabinet.