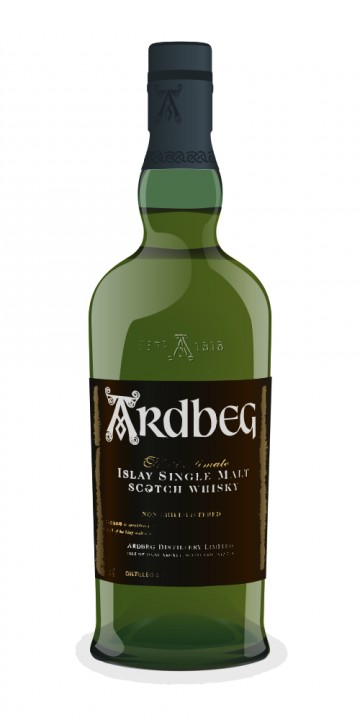 Released in 2014 to mark the Brazil FIFA World Cup. Quite what links Ardbeg has to Brazil, the World Cup or even football in general is a mystery so it seems a bit of an odd one. But let's just taste it.....
Classic sea spray and smokey nose. A little dollop of treacle, liquorice and fennel there. Seaweed and salty with a nice bit of sweetness rearing up occasionally.
Bonfire smoke and charcoal tempered by a fair bit of sweetness greet the palate. Salty and drying, ever so slight caramel edge. Slight notes of herbs, (or is seaweed again?) Fairly thick, slightly oily mouthfeel.
Finish - sweetness fades to a more bitter lingering finish. Peat-smoke lingers for quite some time.
A nice pleasing whisky and a notch-up from the 10, (as it should be given the price). But it doesn't really break any new ground and given its hefty price tag I doubt I'll seek out a second bottle.