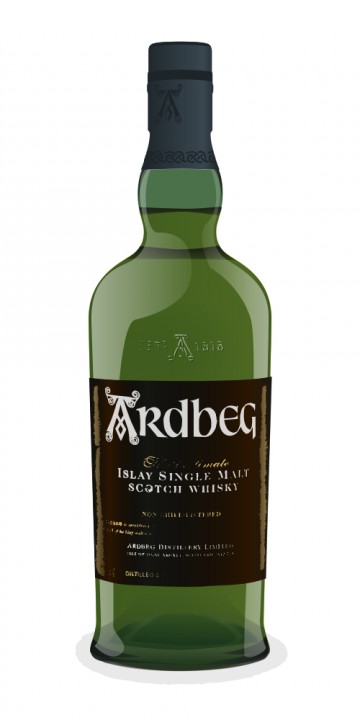 They say the anticipation of sex is better than the sex itself. Ever since I began collecting malts I have had a fascination with Ardbeg. That was even before I had tasted one. My intrigue grew as did my appreciation of these brilliantly crafted malts and the Path To Peaty Maturity was my ultimate reward. I have the four in my collection but wasn't planning on opening them any time soon.
But then my close friend (who is now my best friend!) called me and said he had picked up a bottle of this gem and wanted to share it with me. And for that, Mr B, I will forever be in your debt.
Which brings me to my absurd sex reference up top. As I made my way over to Mr B's house I was extremely nervous that it would not blow me (pardon the pun) away. I have had a recent spate of 'beauties' (pun) which left me wanting and I desperately did not want Still Young to join that list of fallen expressions.
How wrong I was.
The nose is a symphony of perfection. The type that forces you to involuntarily close your eyes and throw your head back in pleasure (pardon the unintentional sensual imagery). The beautifully presented peat is lean and deliciously in control. I have yet to experience such understated balance and poise. The lemon citrus and rock salt comes through next drizzled on fresh melon rind. Let it rest and a gloriously perfumed dry white white wine emerges from the pale gold depths of the glass. One could be forgiven for forgetting to drink it.
The exquisitely textured spirit confidently traverses your palate with a rush of crumbling sugars, that same fruity melon, ripe lemon drops and a hint of aniseed. Such simplicity yet such grace. Only Ardbeg is capable of such brilliance.
The never ending finish holds you captivated for ages, allowing you to introspect on, what can only be described, as the perfect dram.
I'm not giving this one a perfect score because I don't want to stop searching. But even I know I've seen the promised land.
@Victor Thank you once again, my friend, for pointing out important facts that I have an uncanny ability of leaving out from my reviews.
Yes, this is an 8 year old whisky and I, for one, am a huge proponent of taste over age. The Campbeltown beauty Kilkerran Work In Progress is a testament to that. Started off as a 5 year old and is now around 8-9 years old.
However, the danger, in my opinion, of letting distillers release NAS expressions is now they can charge what ever they like simply on the back of marketing rather than the true rarity of the product.
@tabarakRazvi, even discounting a potentially steep price-to-age-and-scarcity ratio of the whisky, the really tricky thing about 'buying quality' with all these new No Age Statement special releases is that when the brand is hot and the number of bottles being released is relatively small, you might have to make the decision about whether to pay the big price without having the benefit of reading a few reviews. If you wait, you might miss out entirely on getting any. And that hot new release just might be THE ONE BEST WHISKY YOU WILL EVER TASTE...or it might not even be one you like.