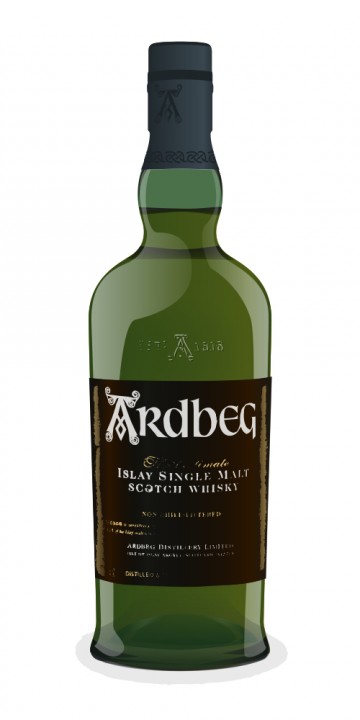 As it is my 50th review here at connosr, I decided I should choose a special whisky for the occasion. Ardbeg Lord of the Isles certainly fits that description. This is a fine whisky in almost every regard. Here are my notes.
Nose: We start with peat, naturally. There are also some lovely dried fruit notes. There's saltiness to this, but it's not briny or bracing. More akin to a fresh ocean breeze. Lovely wafts of quality honey. And oddly, Irish Spring soap. A gentle, deep, nuanced, and enticing nose.
Palate: This arrives on the palate like soft mineral water. A definitive mineral-rich character here. Again, Irish Spring soap. Gentle campfire smoke. Earthy, damp peat. Lovely honey. Charred oak. Gently salted.
Finish: Gentle honey and lingering wisps of sweet hickory. Smoke again. Soft, earthy peat. The mineral-y flavour here is very pleasing. A long, soft, gentle finish.
Ardbeg releases have a reputation of being some of the strongest whiskies to come from Islay. While most of their releases live up to that reputation, the Lord of the Isles is something completely different. It's subtle, nuanced, smooth, mellow, and mature. It's not a peat monster by any means. In fact, this is one of the smoothest and most pleasant peated whiskies I've ever tasted. It has traded boldness and strength for the maturity and effortless confidence that only age can bring. The honey notes are gentle and simply lovely. The soapy notes are neither chemical nor unpleasant, but instead provide a perfumed, floral character to the whisky. The mineral notes are unique and smooth. The peat is masterfully delivered. Overall this whisky is smooth and unassuming, yet simultaneously very rich and robust. Wonderful, wonderful stuff.
Happy 50th review to you sir and an excellent one at that.
Thanks! Here's to 50 more! :)