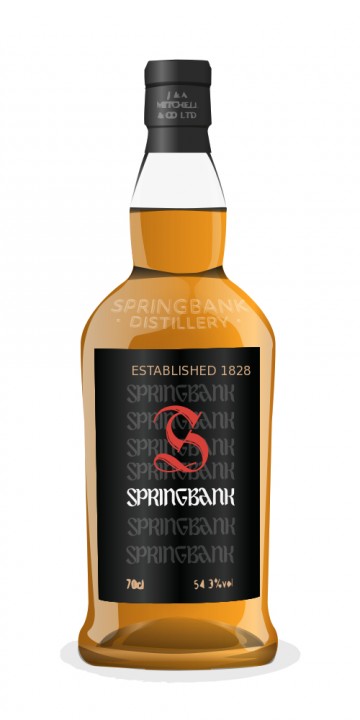 Well, well, well this one is quite the chameleon (hence the dubious title) and considering it's been open nigh on six months I feel it should have settled down and opened up by now, if it was ever going to. I hear that the sherry to bourbon casks may vary with the 15, with some suggesting this more recent bottle (c2018/19) is 100% sherry matured. That wouldn't surprise me either.
Review is neat and sat for, well, about fifteen minutes. Bottle is around two thirds full.
Nose - rubbery, twiggy and lightly smoked peat, sour barley sugars, mustyness, over ripe red berries and a little hint of saltiness all enveloped in big, creamy sherry notes. The sweeter notes sing loudest as they overlay a more smoky, herbal base; but there is this off-fruit sourness as well that I'm not 100% sure about here.
Taste - sweet and sour arrival with the barley sugars being up front and centre. Then the peat smoke unfurls and pricks at the tongue whilst the berry notes, a little more muted than on the nose, begin to show. Mouthfeel is thick and quite oily.
Finish - long. Some spices emerge with cardamom, cinnamon and a little clove. Some not unpleasant tannins add a touch of dryness and bitterness at the death.
Water rounds the sourness of the nose off a touch and heightens the creamy notes whilst further ramping up the peat and barley sugars on the palate. I prefer the taste with a drop or two of water but cant make my mind up about the nose. The finish is less tannic and more gingery - probably an improvement too.
So not what one would describe as an easy going malt but it's Springbank so not exactly unexpected. Its also not without a few awkward corners; that off-fruit funk is a little too heavy on the nose and throws it a wee bit out of balance for my tastes. That being said, when I get the water right in this, and when I'm in the mood for it, this can be a wonderful experience that has a bit of everything, and there's no doubting the spirit quality. The thing is though that it's not often I find myself reaching for it - It can be hard work. Too much sherry, perhaps? Good but not great etc etc.
@RianC I might have to revise my opinion on the 15. I had a couple of drams last night and found myself enjoying it much more than my earlier experience. Maybe just that much more time open, but the moldy/funky taste seemed much less prevalent. The second dram had a few drops of water and that improved it even more. I don't know if I would risk another bottle as it is reportedly somewhat inconsistent, but I am now quite liking the bottle I have.
@BlueNote - That's good to hear! As I mention, when I'm in the mood this can be amazing. We did a little isolation home tasting recently and out of 7 drams inc, Irish, bourbon, rye and malts my partner picked this as her favourite, much to my surprise.
I normally love a little foosty funk in a whisky but this is maybe just too Parliament when Wild Cherry is all that's required (@MadSingleMalt) ...