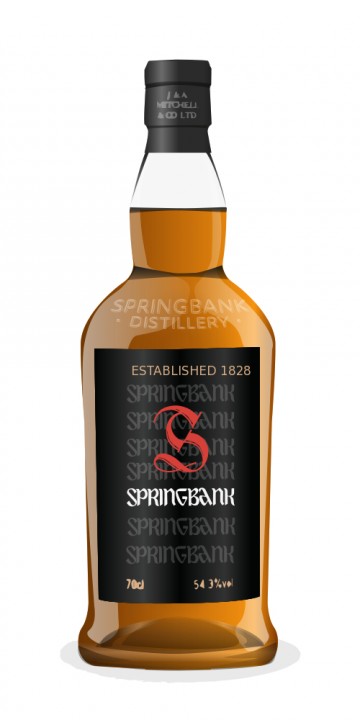 This Springbank will start off my next 8 reviews of the whisky I was so fortunate to try at a Moscow Whisky Festival (2017). I am a big fan of the OB Springbank 10, and so I thought I'd try this special one to compare the two.
Nose: you get that original Springbank character right away, but this time with more sweetness. Very balanced, gentle oak, hazelnuts and walnuts, toffee, brown sugar, dried fruit, some spice. If I had more time to spend with it, I'm sure I would get even more specific.
Taste: much more intense in flavor than the standard, big, rounded, syrupy, a touch of salt, spice notes, hints of remote peatiness all based on that nice dried fruit sweetness, even a little walnut bitterness, licorice.
Finish: long with gentle black tea and tobacco.
Overall impression: just like Springbank 10, only better. Why don't they do it every time? Why do you get to try such gems only at whisky events.
But more careful cask selection at the outset can raise the quality of all of the output. Look at Bladnoch under Armstrong. They invested in good casks and the outcome was good.
Of course when you're looking at a magnitude of 1000 x the Bladnoch output, it's hard to find so many good casks. But sometimes leaving the juice in the cask a little longer can help.
I don't want to rag on Springbank. I like their stuff. But in general, and we see this a lot with NAS young stuff, distilleries want to bottle and sell (because they know we'll buy it) as quickly as possible rather than wait for the best time...
@Nozinan But Ken Grier from Macallan said that NAS is all about selecting casks at their peak maturity. And "liberating blenders from shackles of age statements". Do you mean to suggest they are lying ??? I'm shocked !!!