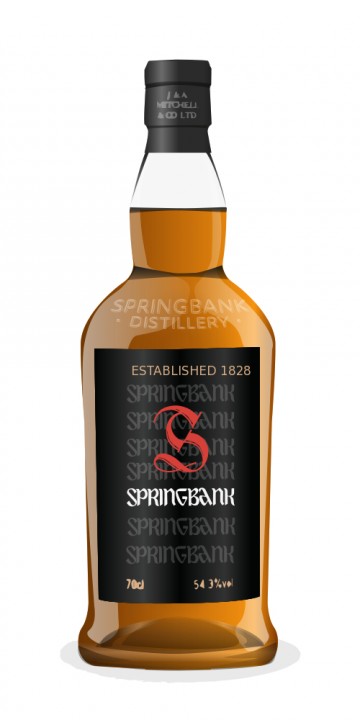 This is a bottle from March 21. I think it's been open almost a year (if not longer) and review is with a few drops of water to a 30ml pour.
Nose - where to begin ... Tyres, twiggy peat, mild antiseptic cream, damp dish-cloth, hay, something chalky and mineralic (you know what I mean :), wet soot, barley sugars and a hint of oak in the background. Yet, for all that, ultra clean and fresh - which seems to defy logic.
Taste - perfectly sweet and sour. Lots of lemons and some type of smoked, over-ripe tropical fruit. Chalky and sooty as it develops with some sushi ginger.
Finish - med - long. Chalky, again, (I love that note) with more rubber. Crisp and drying with some barley sugar residue.
Honestly, I could sit down on another evening and write very different notes, but that's the beauty of this one - it's so complex for a ten year old and every pour and every sip captivates you. And what more can one say about such a well-loved and sought after whisky? Perhaps just agree with the consensus that this is about as good as it gets these days for a standard house bottling.
Being someone who dabbles with older bottles, it's also reassuring that this stuff is made, and, so I gather, tastes much like it was back in its heyday. I'll raise a toast to Springbank.
Cheers!
I have a 2019 SB10 that was opened sometime in the depths of pandemic despair Dec 2020, this one seems to lean heavier on the mineralic elements and sour fruits than some other batches but I can tell I enjoy it quite a bit because the bottle is close to half empty and I've yet to ever sit down and take any tasting notes.
I've come to realize that is the true sign of enjoyment on a bottle I own when it gets far along and I have to remind myself to put it to paper.
I'm hoping the crowds will eventually move on along to something else and ease the pressure on demande for Springbank but I fear this may be a pipe dream.