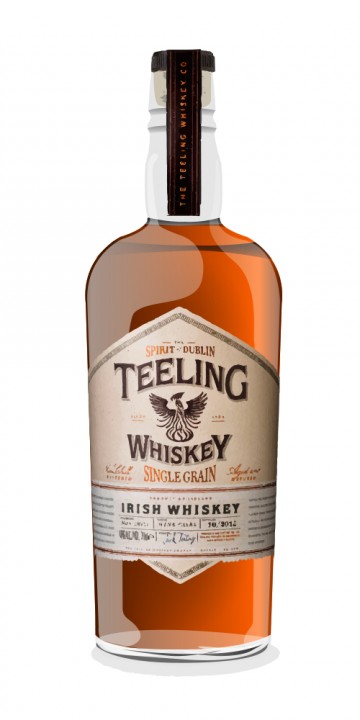 Besides single malt, Teeling also has brought this Single Grain to the market (in August 2015), which was finished on wine casks. I expect a lot of sweetness The nose bursts with vanilla, but also shows quite some honey, raspberries and candy. Think of the smell that meets you when you enter a shop where you can fill up your own little plastic back with candy. Thanks to a hint of leather, warm spices and some banana it remains nicely balanced.
It has a good body and is quite creamy. A full taste of vanilla custard with some mint, caramel, apricots and a hint of coconut. Pleasant and warming. Pepper and some ginger. Hint of nuts. The candy like quality is a lot less on the palate, which I find an advantage. It does remain very sweet though.
The medium long finish offers some more nuts, pepper and dried apricots. It is quite dry though.
Nice grain without being grand. Reminds me a bit of Greenore (which is plausible, as that is old Cooley stuff as well).