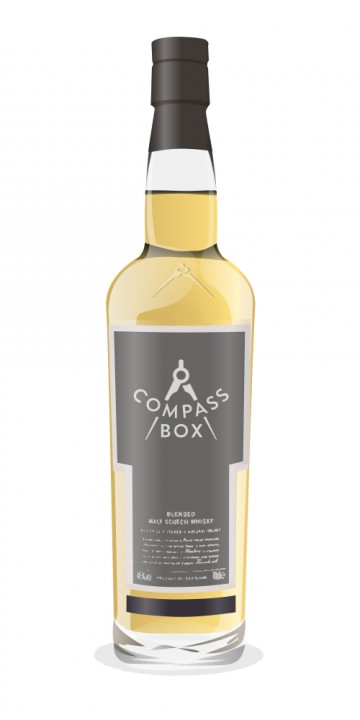 Nose: first impression fruity and candy-like, a remote note of kiwi fruit, really beautiful herbal aromas of tarragon, mint; vanilla; tons of vanilla; with a slight drop of water I get more zesty herbal tropical fruit notes; lemon, apples.
Taste: complex, tropical fruit vanilla cream; smooth; pears; apple.
Finish: long with wonderful notes of vanilla ice-cream at the end;
Overall impression: Awesome blended scotch which, in my opinion, can be a wonderful introduction into the world of whisky for someone who hasn't tried whisky before (heck, even my grandma loved it, and she hates whisky). It will most certainly not leave any whisky-drinker disappointed. Love life, love whisky! Compass box – you're awesome!
After a week or so of tasting this, pears become more apparent on the nose and on the palate as well. Fresh pears, duchesse pears (in Russia there is actually one soft drink which is called Duchesse - so I get a similar tasting note from this whisky). Really yummy stuff.
@BlueNote I think that this blend is truly lovely. It is complex, fruity, creamy, bottled at 43%, non-chill, makes for a nice everyday quality blended whisky experience. I mean what else would you want? For a blend - I consider such a high mark justified. =)