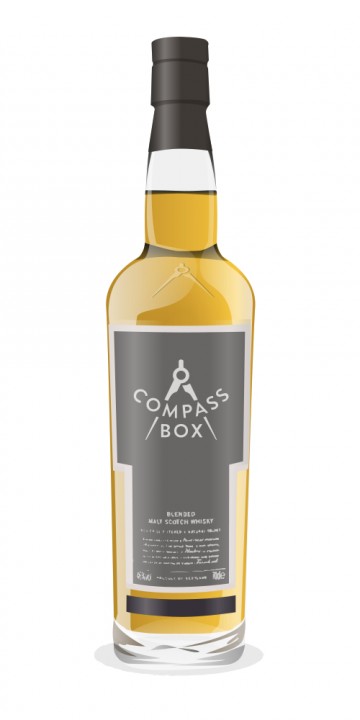 I previously tried two versions of Hedonism, the blended grain that is composed (at least, that's what I've been told) with Cameronbrigde and Cambus single grains. The first was the regular Hedonism from 2009 (of which the one I will try today is simply the new batch) and the Quindecimus at a slightly higher ABV. Let's see if the current version pleases as well. Someone whispered into my ear that all single grains used for this batch are between 12 and 29 years old and matured on first fill American barrels.
On the nose, the first thing that comes to mind is bourbon – that is not very surprising, of course. Some creamy, sweetened butter and vanilla, some corn on the BBQ and a feistly little red pepper. Coconut is not lacking either.
The arrival is silky soft and creamy on sweet malt, coconut and pepper – good continuation fo the nose. The spices are a bit louder than on the nose.
The finish is short and sweet (literally and metaphorically) on ginger and coconut.
While Compass Box had an ironclad reputation for creating fantastic whisky's, I find this one – while certainly not bad – rather ordinary. Nothing wrong with it, but not special either.