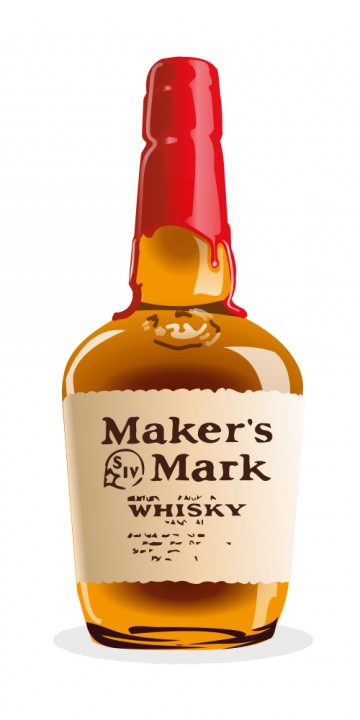 Maker's Mark might have been the first bourbon I liked in my teen years, when all the whiskey I had previously had was in the form of shots and far from quality standards. I remember being offered a fancy 5 cl bottle (full with red wax) as a token and sipping it calmly at home for the first time, instead of slamming it back at parties. Nice for a change.
Anyway, time has passed and I realized I haven't reviewed it, so I had a glass yesterday at the Intercontinental Hotel Madrid in order to cover that gap. Here's the review:
Clean honey-to-amber pour, a shadow of a green cast to it. Aroma is medium or even high intensity: loads of sweet scents (crème brûlée, custard, caramel), a hint of smoke, charred lemon, leather. Mouth starts slightly sweet, then fresh yet punchy, medium to low-bodied. It finishes with a warm, long-lasting bouquet of violets, and that long flowery finish might be the best part of it all.