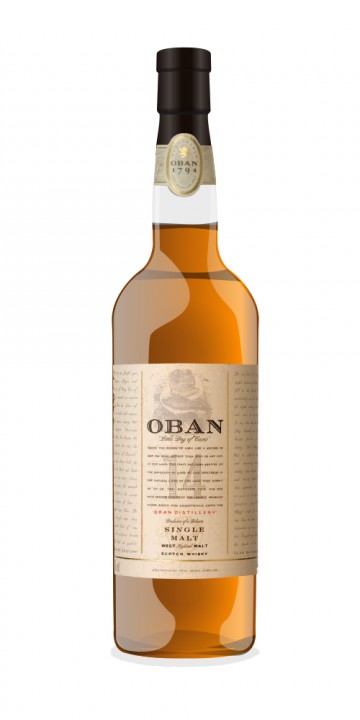 Old review from November 2015; I scribbled this one down at a very interesting joint in Cuenca (Spain) named Jovi: it was a dark, leather-laden, English-styled old pub right in the middle of the old historic town (World Heritage Site, btw.)
I didn't know back then about its falling between the characteristics of Island and Highland whiskies, so we'll find out together if what I found back then fits that description.
We start with rather a pale pour, almost straw-hued yellow (remember the joint was very dark, so the pic isn't completely fair about this: the scotch looks much darker, but that's an illusion.)
Aroma is citrus-y (mostly lemon peel), malty (breakfast cereal), and it even has a tinge of yogurt. In the mouth it's smooth and balanced, with some evident smoky notes, leading to a green pineapple aftertaste.
So, if you ask me, I'd say yes: we have the smoky Island accent on the palate and the maltier Highland side in the nose, thus I'll buy that idea behind the "West Highland" style.