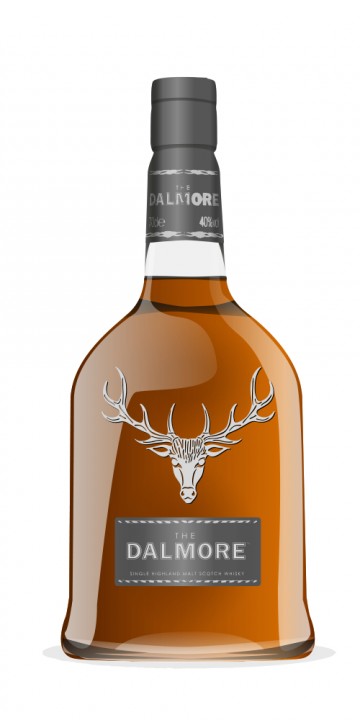 Hopefully this (mostly) positive review doesn't get me booted from the site
With all the different whiskies on the market, it's easy to overlook or forget certain distilleries. Some distilleries make a strong first impression for better or worse, and some leave you feeling lukewarm. It's no secret that I generally prefer higher strength offerings and rarely buy whiskies bottled at 40% abv. Dalmore 12 Year Old hasn't really been on my radar for awhile. I enjoyed it well enough when I began my journey, but I felt I had "outgrown" it and I hadn't had it for the last two years or so. A recent chat with a good friend and a sale at the LCBO pushed me to give this whisky another go.
Bête noire
The Dalmore distillery is the bête noire of many a budding whisky enthusiast. Dalmore commits many of the cardinal sins according to the whisky cognoscenti: they make liberal use of spirit caramel (E150a), they chill-filter their whisky, and most egregious, they bottle most of their core expressions at the minimum 40% abv. There is some evidence to suggest most people can't accurately determine whether a whisky has been chill-filtered or not, but it falls under the "doesn't improve the product/might degrade the product" umbrella for me. While these things might be annoying, the most important factor should always be the aroma, taste, and texture of the whisky, as far as I'm concerned. The "geek" factors can and should be assessed separately from the "touch, taste, and smell" factors.(I concede that lower abv % affects the touch, smell, taste factor)
Tasting notes
Nose (undiluted): clean, bright and fruity, sultana raisins, oranges, walnuts, vanilla, dark chocolate
Palate (undiluted): light to medium-bodied but not without some mouth-coating oiliness, a bit of nuttiness, orange zest, vanilla, baking spices (nutmeg, cloves), dark chocolate
Finish: medium length, dark chocolate, espresso, leather, oak spices lingering
I did not add any water to this whisky. I didn't see the need. It is richer than I expected based on my memory of this malt. Despite being bottled at the minimum 40% abv, the flavours and aromas pop out of the glass. Everybody with whom I shared a glass enjoyed it. I was also surprised by the complexity at play here. This is no one note wonder. There's a lot going on and even the empty glass offers some lovely oak and leather aromas. I don't remember liking Dalmore 12 this much the last time I had it, but I'm nothing if not honest. There's a very good chance I will replace this bottle once it's gone, especially if I can get it on sale. There's something to be said for second chances. Of course I'd love to see this bottled at a higher abv %, at natural colour and NCF, but my evaluation is based on an is not an ought, lest I awaken and anger the ghost of David Hume. "Ach ! Ye cannae git an 'is' from an 'ought'"
Would I accept a glass if it was offered? Yes
Would I order this in a bar or pub? Yes
Would I purchase another bottle? Yes
@Nozinan Sir Richard is a bit of a showman, isn't he? Still, I think it would be fun to attend a tasting with him, assuming you could sift through all the marketing-speak. (Shall we politely call them "tall tales"?) I did not speak directy to this whisky, nor did I throw the first dram on the floor. My wife wouldn't appreciate it and I'm not one to waste anything.
@OdysseusUnbound Were it offered to me I would certainly accept a dram of Superstition. But I much prefer Prophecy, the other one that the supercilious Mr. Paterson was touting. I wouldn't mind trying some other Dalmores, but the price rises pretty steeply beyond the 12 year old.